Ahoy, me heartys! Sadly it seems I'm out of minimcr ideas, if you had not guessed this already.
I am however learning how to do 'proper' comics (ie. using a standard page size, with a story and characters that are 100% my own), and I thought I would post now that I've really got going on the project.
If you'd like to follow my progress (and the story), take a peek at
164days
. If you just want to view the pages,
click here
to go to the first one. If you're more interested in the entire process and my crazy preliminary sketches, mad page redraws and fun concept art. head to the start of the LJ.
I now draw like this: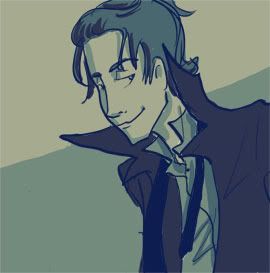 (Except with more colours)
This is SO much fun, and I'd love it if any of you would like to join me on this :)
Genre wise its semi steampunk, semi fantasy, character driven and great fun to draw.